How to create your Truecaller verified business caller id account?
Step 1: Account Creation

Account creation form: Fill the business details and submit the details to start the account creation process.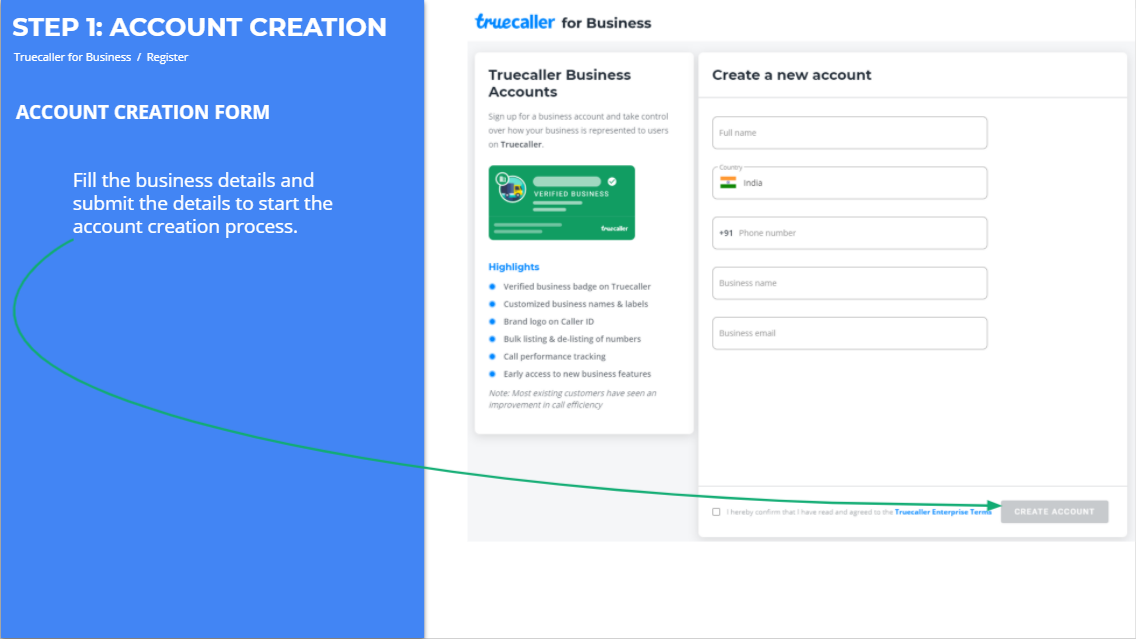 Form submission: Upon submission a user account is created and a verification email will be triggered to your work email.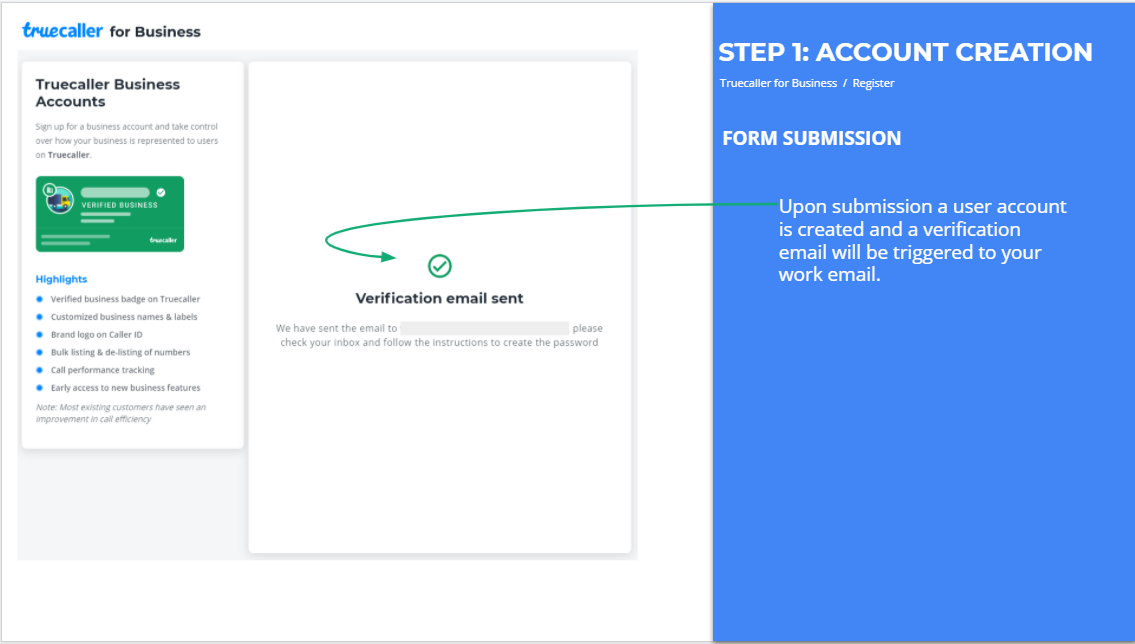 Verification email: Click on Verify email button in the verification email. This will lead you to a page where you can create the account password.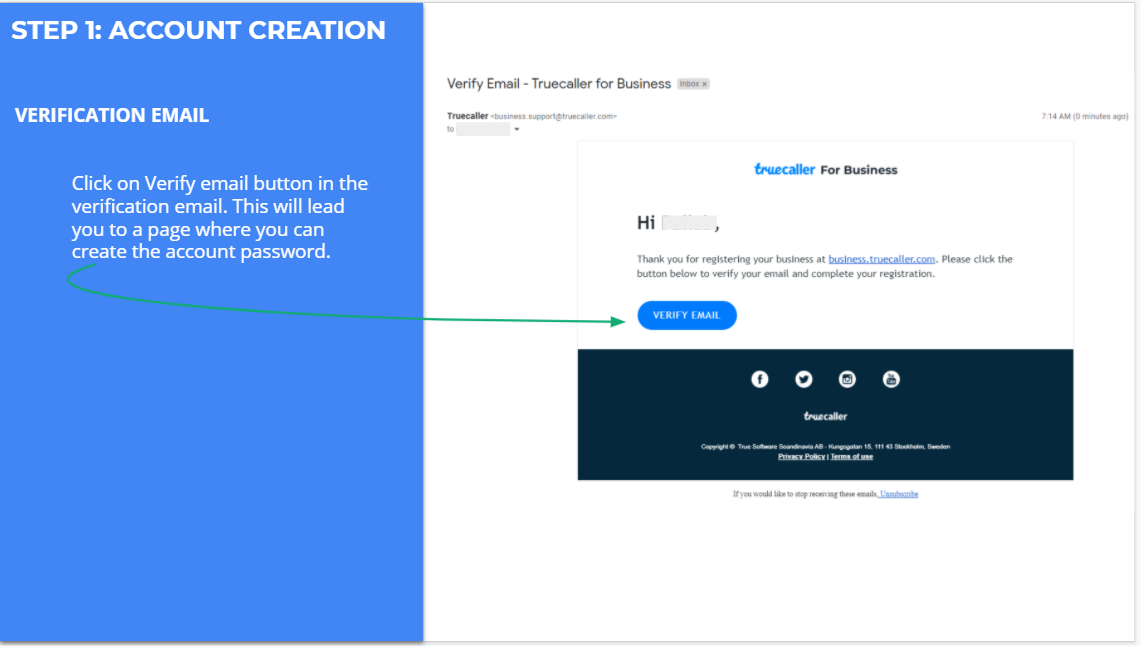 Password setup: Setup your account password; minimum 8 characters. On successfully setting you password, click on the login using password to continue the account creation process.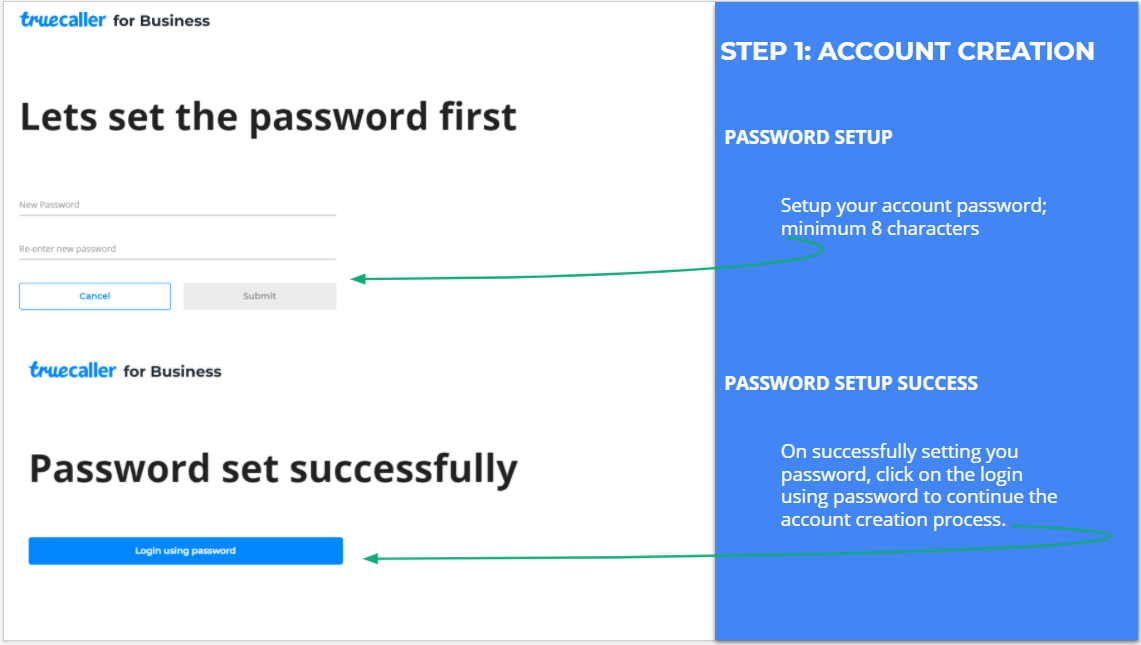 Login with new password: Login to continue account setup process.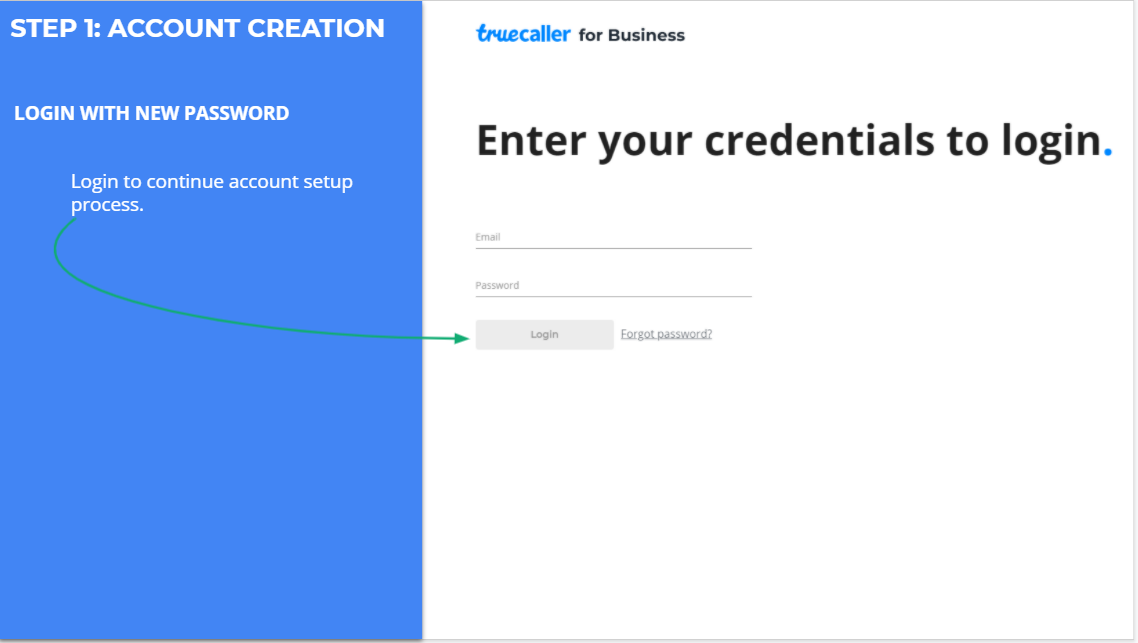 Business detail: Enter all the details requested on the form. Please ensure that the all the business and address details is entered correctly as same will be used for billing.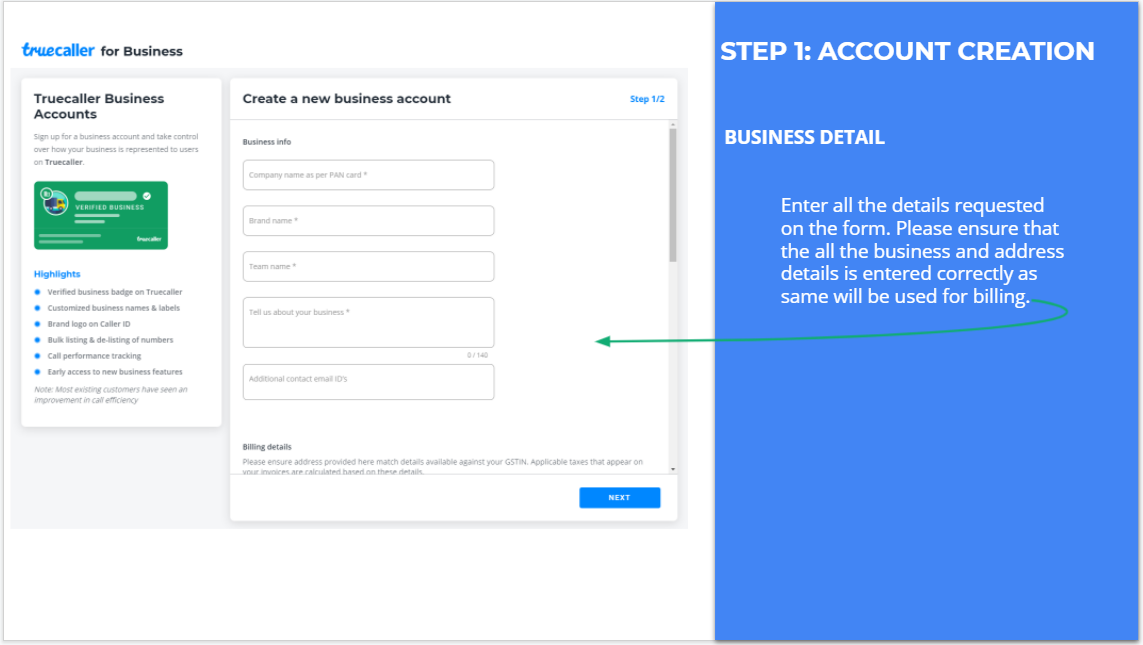 KYC document submission: Submit your business documents for account verification; KYC docs - GST **( For India- Mandatory), Company Pan Card and MSME certificate.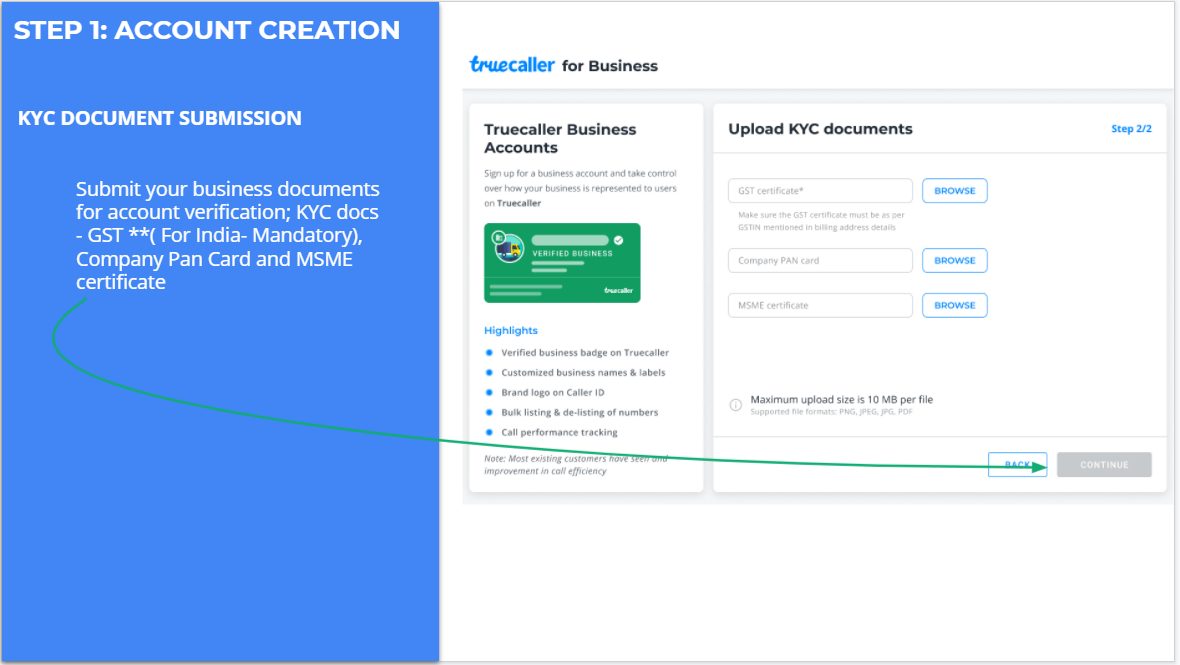 Document verification: On completing the document and business detail submission step, a service request will be raised & you will be redirected into the pricing page depending on your country.


Indian customers will see INR pricing while International customers will see USD pricing

**Upon document verification and approval from Truecaller team the option to activate a plan will be enabled.
INR Pricing page pre approval for Indian customers: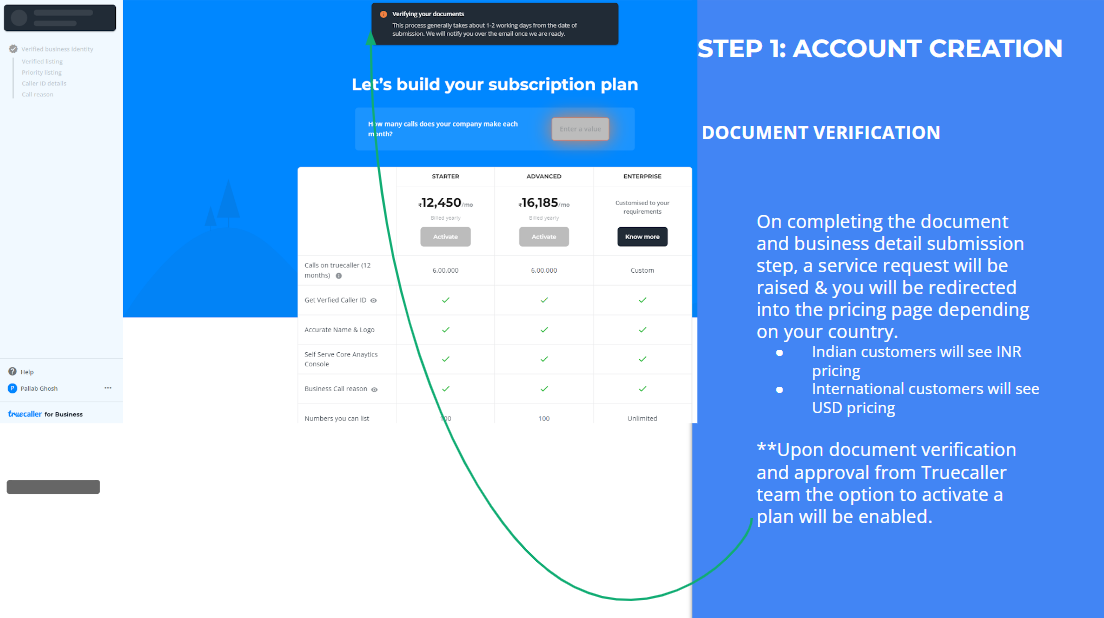 USD Pricing page pre approval for International customers: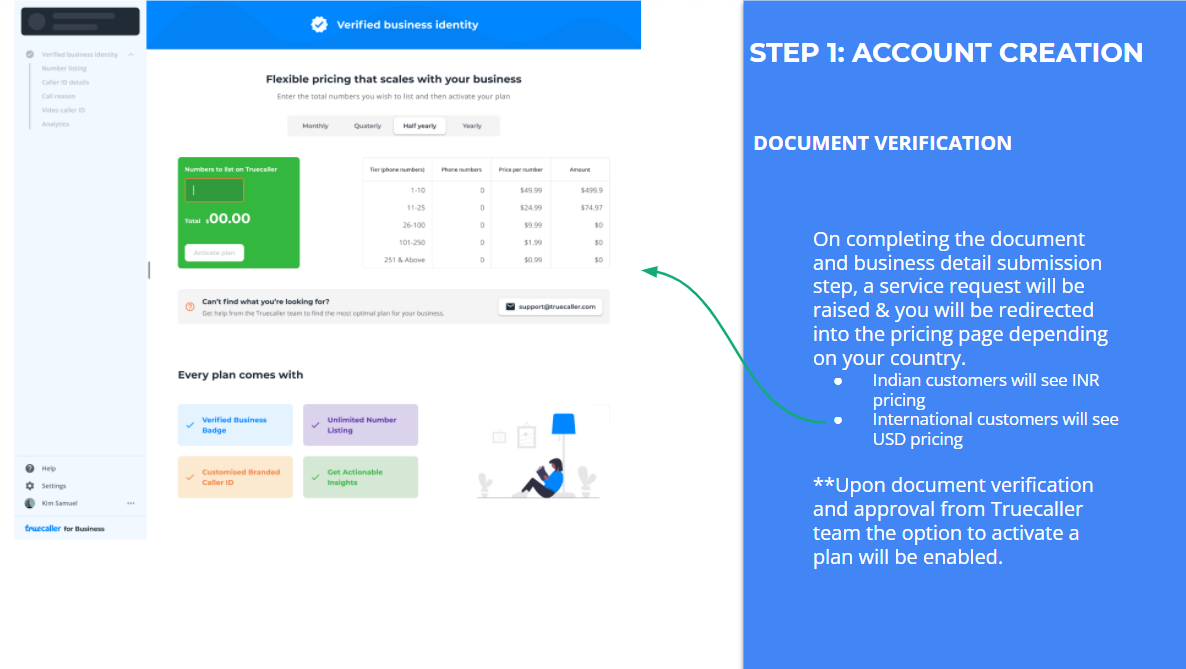 Step 2: Activation and Checkout

Plan selection and payment: After your account is approved by the Truecaller team. The pricing plans will be active for selection. Choose any plan you want, accept terms & complete the checkout process with payments options - either by credit card or selecting bank transfer. ** Please note the first subscription payment date remains your monthly billing due date.
INR Pricing page post approval for Indian customers: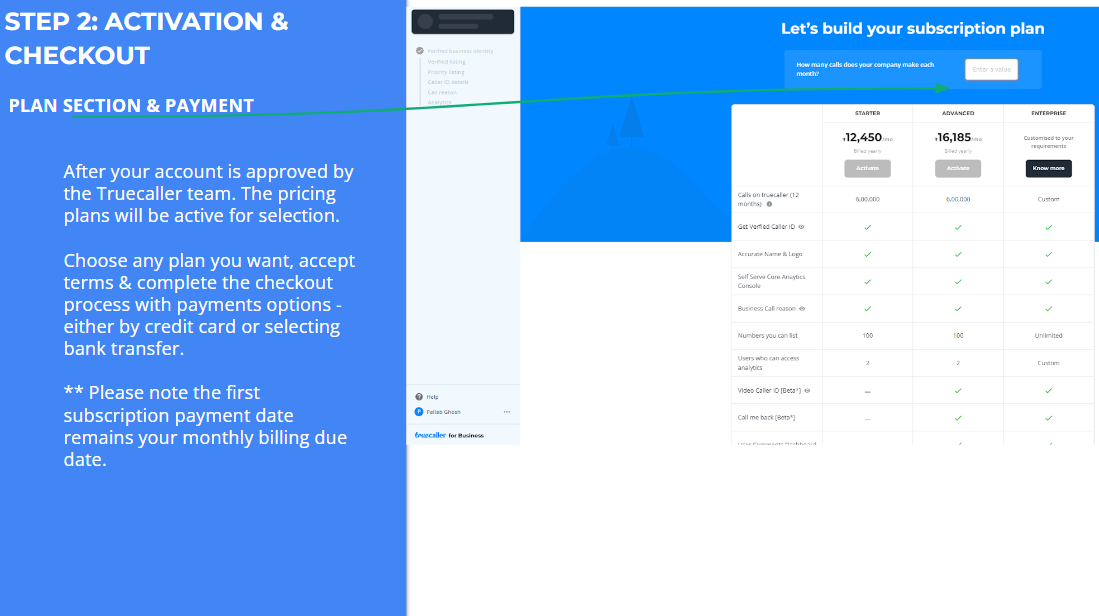 USD Pricing page prost approval for International customers:

Step 3: Number onboarding

Create caller ID: Upon a payment success response, you'll be redirected to the number onboarding flow.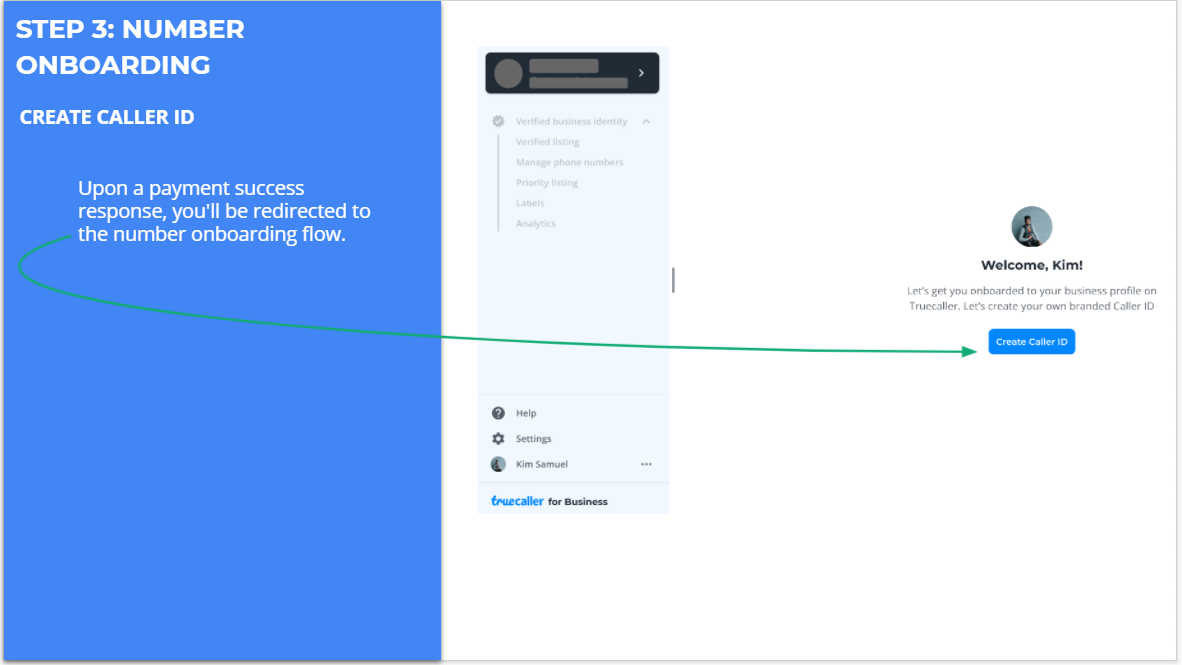 Caller ID creation: Start creating your business caller id with :


Ensure you are using a 200x200px logo in a PNG format.

Add your label name.

Choose your business category.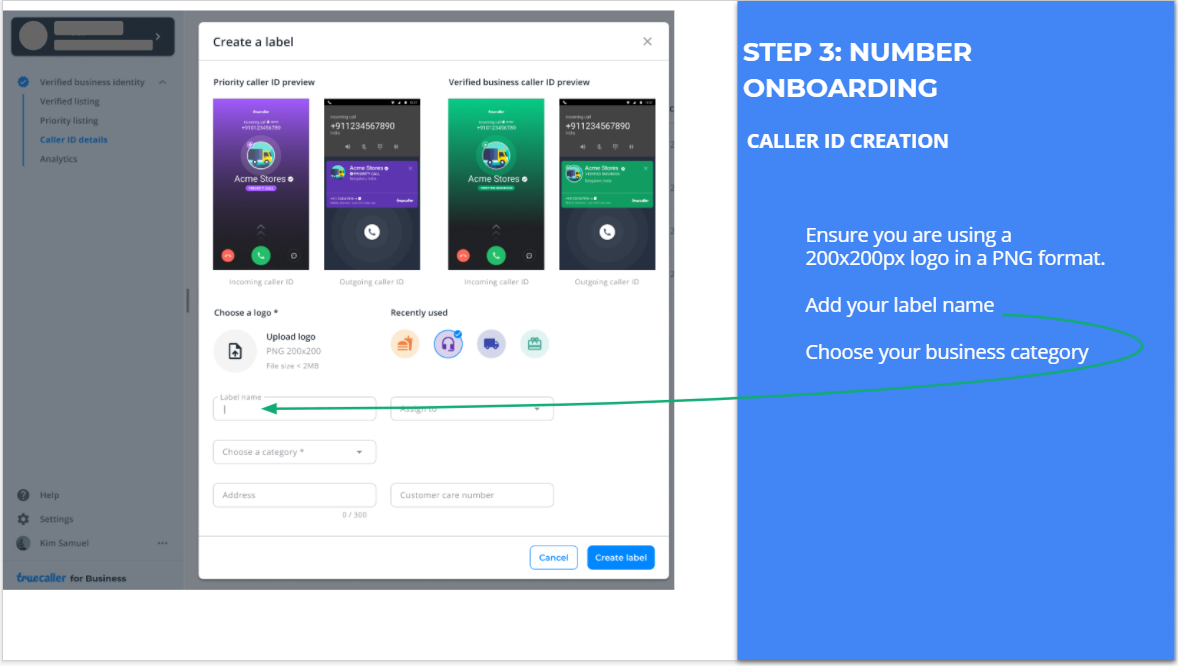 Visit verified listing page: Once a caller ID is created. Visit verified listing tab to upload your numbers.

Upload number: Start the number upload process by simply following these steps:


Select the Caller ID the numbers to be assigned.

Upload the numbers in .CSV format. Ensure that you use the right format mentioned in the sample CSV, don't miss out on country code (91) for India.

Press the submit button after successfully uploading your numbers.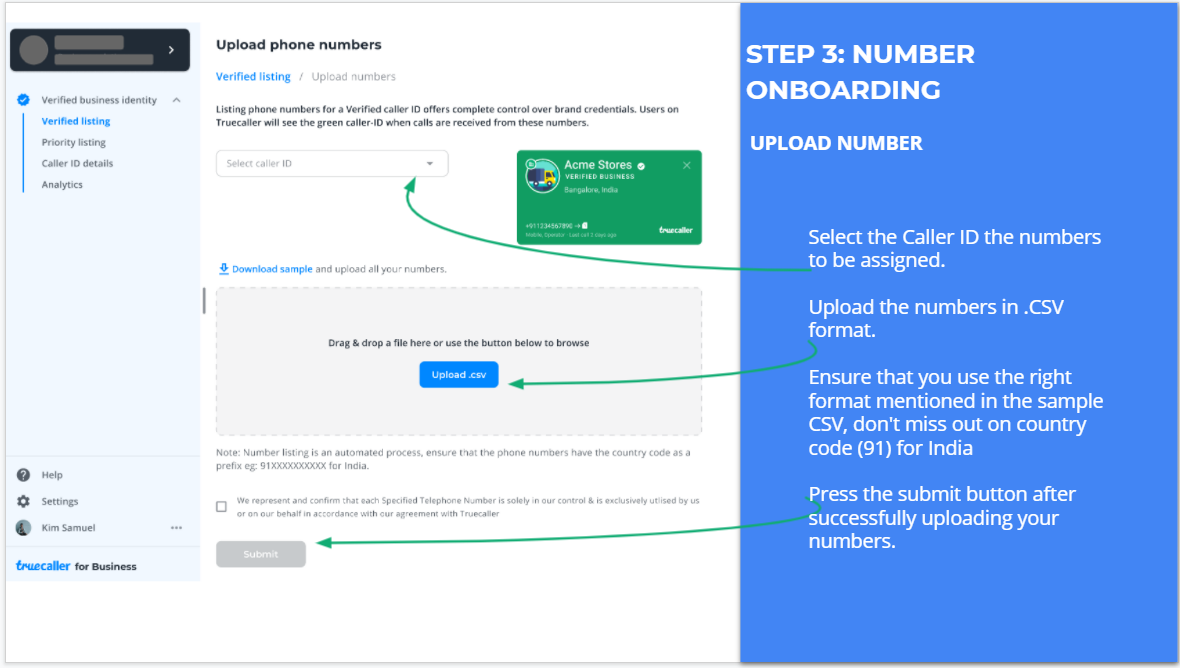 And that's it! Your number will be listed in the next 60 minutes with status as active.